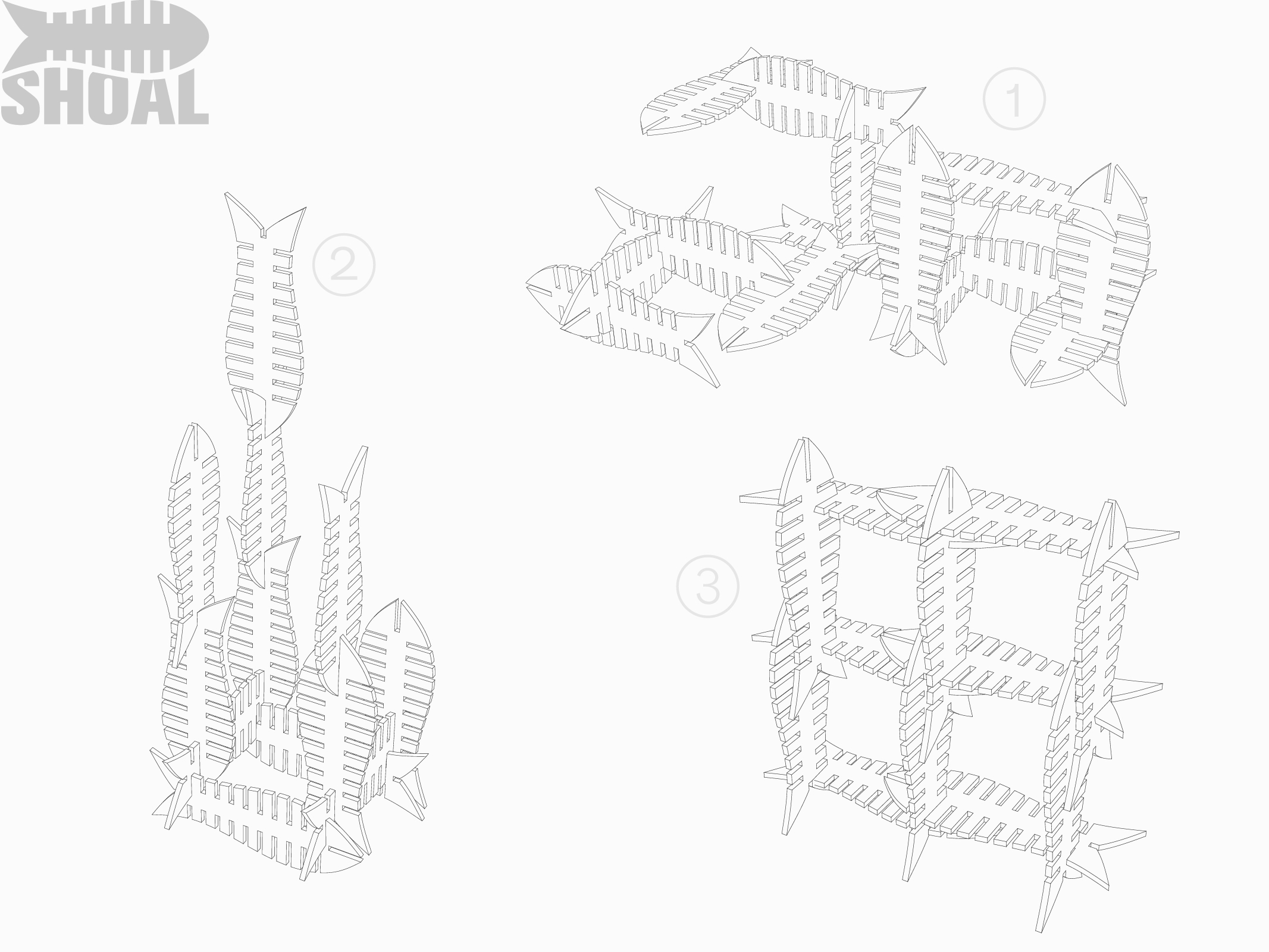 SHOAL
Do you remember what kind of toy you used to play with, when you were a kid?
Certainly, among the most appreciated, we have to highlight all these self-assembly games that gave us absolute freedom to invent and tell original stories.
Shoal enables us to train abstraction and creativity's capabilities which are typical of the constructions toys, it consists of a number of pieces in the shape of a fish backbone. The pieces lead to many construction possibilities due to the spaces in the spine of each fish, allowing the mind of the children to develop abilities in problem solving and creativity. It's a known fact, that the things introduced during their childhood, mold their self-concept and develop the growth of their personality.
Shoal helps to improve social skills, teaches how to work as a team, and builds self-esteem while the child (or the adult) is having fun. Fish are easy enough to join together and separate, thus younger children can begin to experiment building, taking apart and reassembling, exploring new possibilities and imagining projects.
The construction can become a heterogeneous system depending on the user being a child or an adult, each assemblage could be an indicator of other abstract skills in fields such as mathematics and art, revealing important bases that can become very useful for the vocational choices.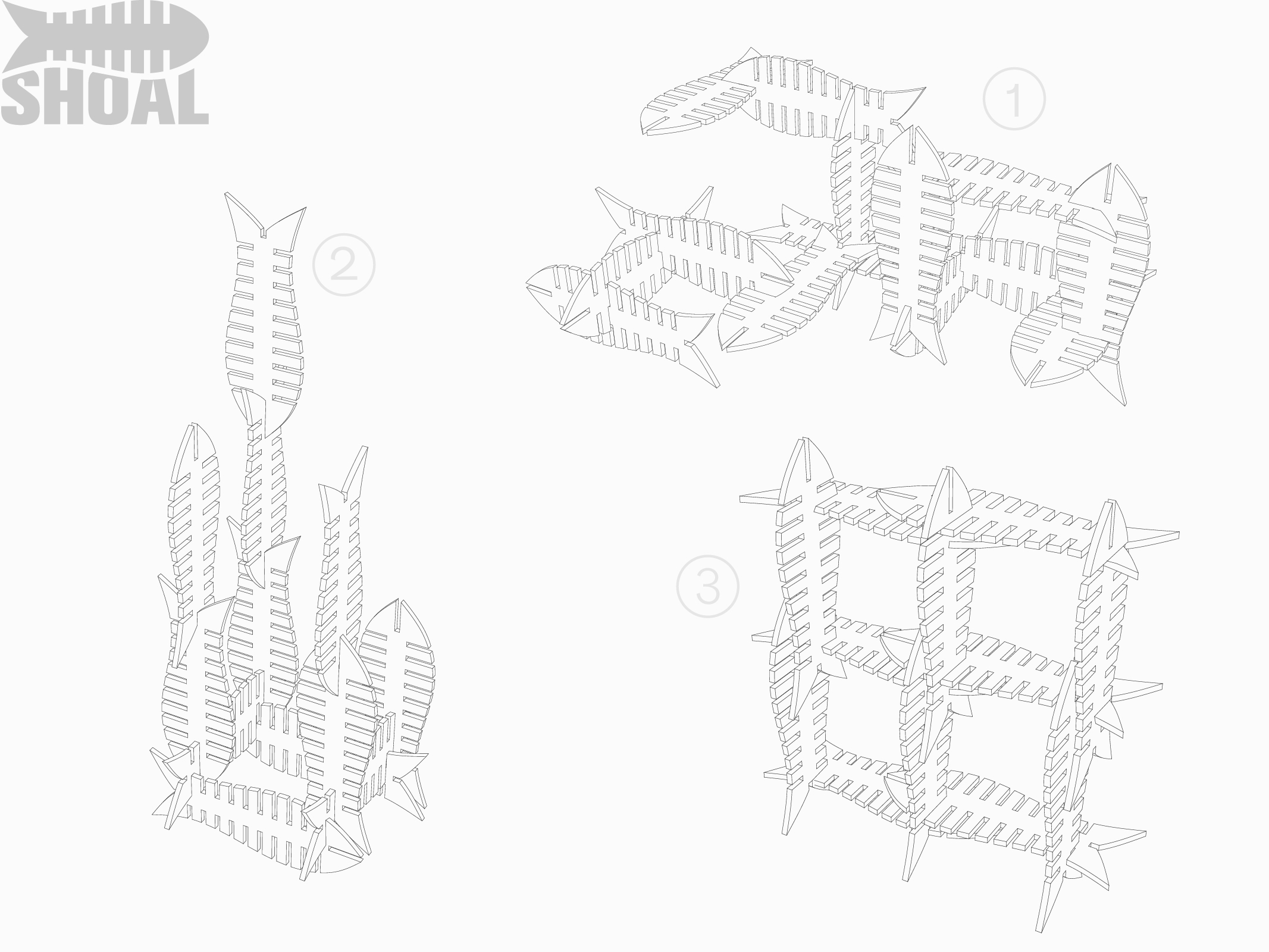 1_Practical: People who like detail, are organized in everything they do and have a structured work method, they avoid any variable that can take them to an aleatory result.

2_Artistic: People who have a particular artistic sensibility, innovation and intuition. They use an unstructured process to elaborate their work this allows them to get an unexpected result thanks to their imagination and creativity.

3_Social: People who have excellent communication skills, prefer to work in a team, they like simple ideas and work in abstract concepts, telling stories.
 
4_Investigative: People who tend to analyze, observe, study, solve problems and work with data, they are generally very predisposed for scientific subjects.

5_Management: People who possess leadership skills, adventurous, ambitious, energetic and optimistic. They love to make their own decisions, excellent ability to process large amounts of chaotic data at the same time and are able to extract the necessary information for the success of their project.